Hello! Sorry for dying again, guys! :/ University is slowly killing me~. And my final exams are next week! @_@ Yikes. (I need to go on a legitimate hiatus...) Anyway, getting back on topic, these lovely lenses were sponsored by LoveShoppingholics~.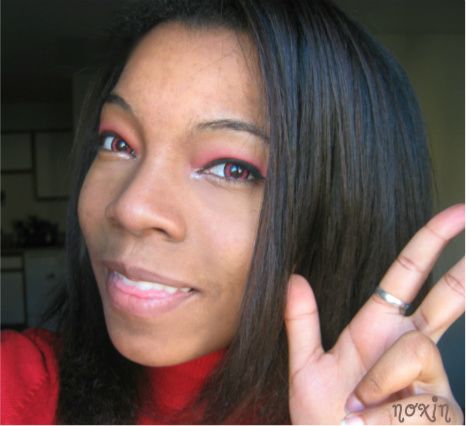 (I... need to get rid of the dark spots from my breakout.)
Colour/Design: 9/10 For some reason, I expected the design of the lens to be 'smoother': instead, there is a bit of roughness to some of the pattern. (Which I really think gives the lens character.) It looks smooth, though, when not viewed very up close. Oh, and the red is a pink-red. It is not always noticeable, though, except in flash photos or when compared to a more 'true' red.


Comfort: 9.5/10 So these lenses are produced by Belmore, originally: I find them to be very comfy.


As you likely know by now, I love red lenses. (Hence my having owned over 6 pairs so far.) Ever since I saw Fynale's Honoo Red, I have wanted it: it just seemed so bright in the advert pics. <3 As it turns out, they really are that intense-- although a little closer to pink than I thought. Still, these are pretty darn cute red lenses, even if they don't have the most intense of hues.