Anyway, after such a big change, I occasionally missed my natural brunette colour, and still felt the ever-present desire to dye my hair an unnatural colour. (Violet, turquoise, silver, etc.)
Mostly? I'm pondering going to red. Meh. We'll get to that later. First, though, let's have a look at my hair: Now vs. Then (when my hair was freshly coloured).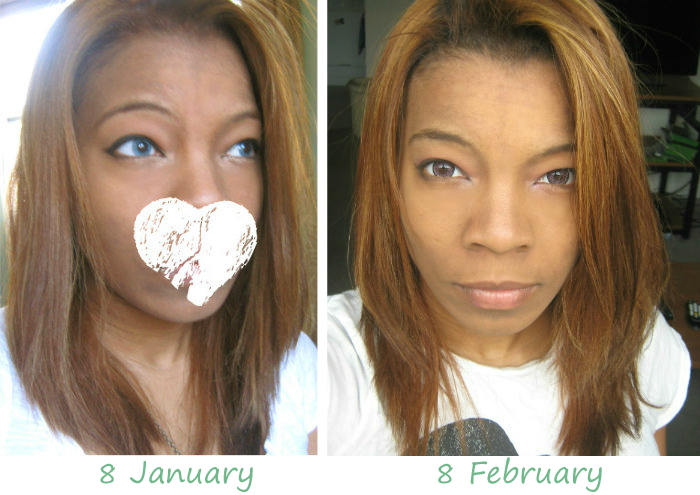 And here is the pièce de résistance. You can really see how ridiculously obvious my roots have become. (The coloured bits are actually still light, my hair just looks darker in that lighting.... and when I neglect it.)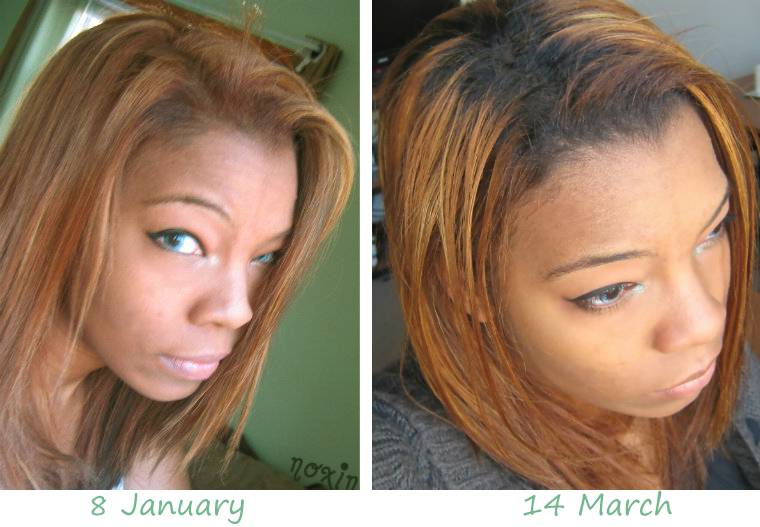 (Gah- LOOK AT MY ROOTS. ; _ ; )
So yeah. I have an appointment at the hairdresser on Saturday in a few weeks, so I'd better figure this out by then..... oh! I said I'd explain the kind of crazy red I want, yeah? o: (It's closer to maroon, really.)
Here, observe my utter lack of talent with Photoshop!
(Yes, it is darker at the bottom. <3 Yes it is terrible quality.)
ASDFKASFHLSFLG-- I don't know! :/ I also thought about getting an ombre with my natural colour changing to red or blond. Like this (except with a proper gradated colour)~.
(Hooray Microsoft Paint!)
...OR I COULD JUST STAY BLONDE/BRONDE??
*sigh* Whatever. I'll figure it out by tomorrow, I suppose.

EDIT: Bwahaha!! Mom post-poned the colour until my next appointment, in about a month. Looks like I'm rocking the 'obvious inch and a half of roots' look for a while. xD
Still,

ADVICE? SUGGESTIONS???

; ____ ;

Anyone? (...Bueller?)
* * *
NEXT UP....