Conflicting topics in the title, I know. Haha. :] However, they shall both be covered in this post. Let's go over them in the order that they're listed. My being on the news first.
Okay, so last Tuesday or so I was interviewed by a reporter for a part in a segment on circle lenses, which the American media has declared a 'new trend'. (Cue eye roll.) The story premiered that very night, and as so, I was featured on the nationally broadcast (in the U.S.) CBS Evening News with Katie Couric. :] Cool stuff, ya'll. Cool stuff.
And I guess it gave a bit of credit to that 'Circle Lens Guru/Expert' title that was floating around the Soompi CL forum for the longest time. Haha.



(If you can't see that video, it should work, here. Sorry it's divided up, though. :/ )
not 3 years). Overall, though, this was one of the fairer reports on the national news about circle lenses. :/
* * *
Walmart 'Haul'
Up until I needed to find a cheap pair of black sneakers for my job at Wendy's, I'd never really bought anything at a Walmart or been particularly interested in doing so. However, with some sweet deals on their 'clearance' racks, and a need for a new work uniform for less than $20, it seemed like it was a good day to browse the collection. So here's what I got, along with the price(s).
*
Miley & Max T-shirt; $1
Miley & Max T-shirt; $1
Miley & Max T-shirt; $1
Miley & Max Plaid Blouse; $14
Twilight T-Shirt; $1
(Haha- it's for an inside joke with my sis [she got the other t-shirt with Edward on it]. I'm not a fan of the Twilight series-- sorry to any fans~.)
And yes, there's a colour theme with the first few shirts: a lot of red. Oh, and a bit of an anglophilic theme, too. Eh, I'll try to buy t-shirts centered on other nations next time, I suppose. ;P ) Moving on to the other pieces...
*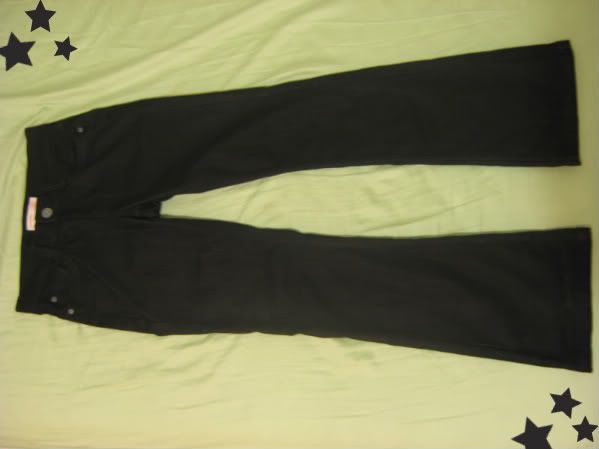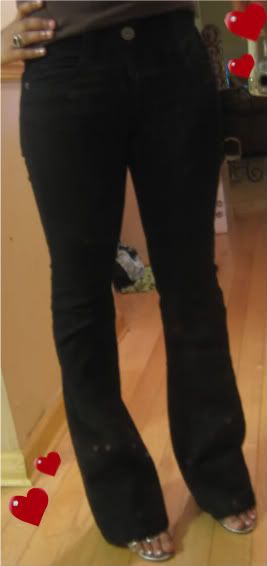 Black Jeans (I forget the brand...); $7
(Part of my work uniform, awesomely enough. ♥)
*
So there ya' go! One of the cheapest clothing hauls ever, and a bit of good news from me! :D See you next time with a lens review you'll be sure to love. ;]