These are a more recent pair of lenses: I got them, perhaps... a month or a month and a half ago. I bought them as soon as they were available from Kiwiberry1's Collection. Haha.

♥- Don't forget to use the discount code, NOXIN, to get 15% off your purchase at Kiwiberry! <3 -♥
Anyway, here's the review for my G&G/Dueba/Wondereye King Pink.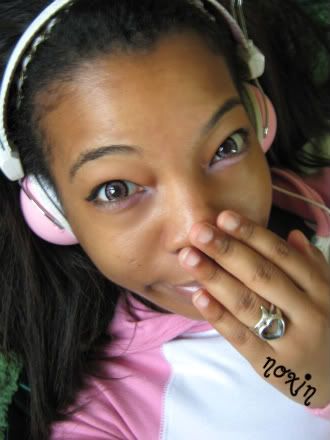 Enlargement: 10/10 Great Gatsby-- these are just as hugantic as my Candydoll/King Violets. That is to say, 14.5 mm and very large. Haha. For whatever reason, though, they seem a teeny bit smaller, despite being the same design. Perhaps the lighter colour detracts from the enlargement effect?...
Colour/Design: 8.5/10 Dilemma! I love the colour and hue and design, but... the colour could be a bit more opaque. :/ In some lightings, it's more of a grey-pink-- pretty, but not the pale, pastel pink I was hoping to see throughout. Either way, a pink lens in my book is a good lens.

(flash)
Comfort: 10/10 Another comfy pair of G&G lenses. ♥ Like my Max Pure Pinks, these are right up there with EOS lenses, in terms of comfort.
All in all, I really really like these lenses, but I just kinda' wish they were a little more opaque/clearly pink in certain lightings. Otherwise, they're very dolly, cute lenses and definitely make me feel like wearing a shiftload of pink clothing. Gotta' reign that in if I'm gonna' be wearing these out pretty often, eh? Haha.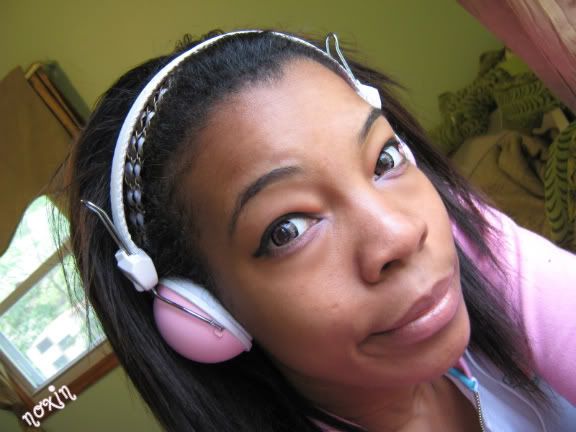 (And as usual, there's one too many pics of my face...these lenses are definitely photogenic, though!)
*
Also, you can see video review
here
on YouTube, or just below.