Urrgh. I am a heel. D: This review (and another couple that are upcoming) are
super
late. Euh~~. In any case, the ever-so-lovely
Apple of Your Eyes
sponsored these gorgeous lenses. Enough whinging- let's get to the review!
-
((If you shop there, Use my VIP referral code:
Noxin
, for
another
5% off your purchase
at Apple of Your Eyes. [You already get
5% off
if you're a fan of them
on FaceBook
. --
You could also become a VIP member and get
10% off
to start with.] ))
- -
Enlargement: 9.5/10 I believe these lenses are 15 mm? Whatever their diameter, they are exceedingly enlarging.

Colour/Design: 9.5/10 Let's talk about the Nova (aka. Vivi) series. The design is very unique: there are rather large gaps where there is no pigment at all. Or rather, the pigment is printed almost like giant, feathered brush strokes. It looks like most of the lens is clear and pigment-free. However, when worn, there seems to be a lot of coverage with very opaque and bright colour.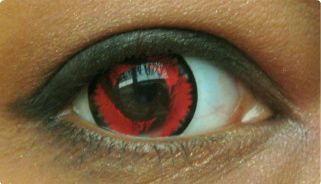 (flash)

- (i.Fairy) Dolly+ Red vs. i.Fairy Nova (/Candy Vivi) Red -
Comfort: 11/10 I do not know how, but these are literally the most comfortable lenses I have ever tried.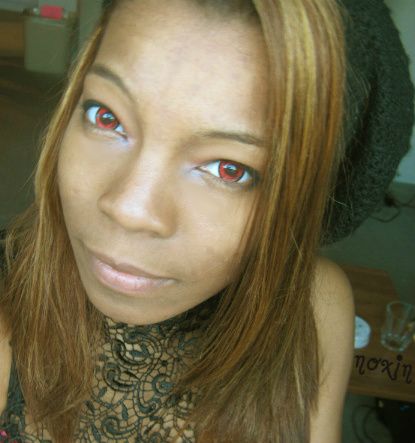 Overall, these lenses are exceptional. I will readily admit that, yes, I did not like the design in the vial. I was quickly won over, though, once I tried them on. <33 They are funky and bright and unbelievably comfortable. Unexpectedly, they're some of the best lenses I have ever worn.
*
You can watch the video review
here
on Youtube, or view it below.