Wow. I have had a derp-tastic couple of weeks. You may notice I've switched up the promised review. Yeah. The Komi Look Green review is temporarily incomplete... Because of reasons. :/ (Mostly me being an absent-minded dunce, as usual.)
Anyway
,
this
review is for another pair of lenses sponsored by
Kitty Eye Contacts
~! (See my store review for them
here
.)
(That's right: I do go outdoors~. o: )
Enlargement: 8.5/10 As with most of the new lenses from Dueba (and G&G and Vassen), these clock in around 14.5~15.0. They do enlarge rather well~.

Colour/Design: 8/10 All in all, I have very mixed feelings about these lenses. The design/pattern for this series is amazing-- not only are these 5-tone lenses, but the colours are super-unique. That is, as you have noticed, the Violet of this series has yellow sections. (Every colour in this series does, too.) <3 And the design looks like some sort of abstractly painted flower. Haha.
The colour itself is odd, in that I think it is generally a fairly subtle violet (noticeable, but not super vibrant). It can look greyish in some lighting, but I would not quite call it 'dark'. Often, though, it appears lighter in pictures/on video. Weird... Oh! And I get a bit of a halo effect, sometimes, that makes the yellow sections really pop.


(flash)
Comfort: 9/10 G&G/Dueba lenses are pretty comfy for me, usually. :]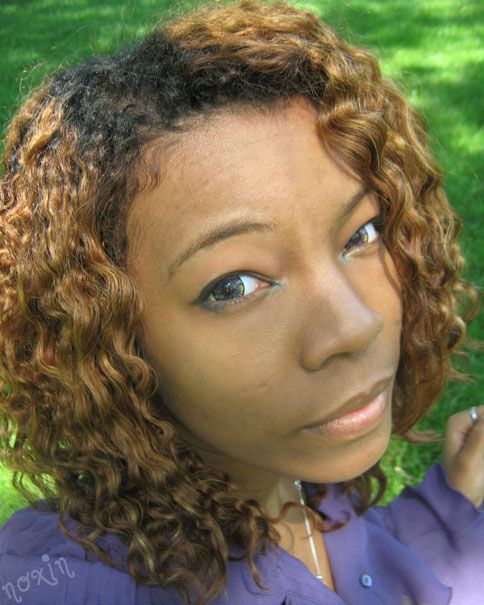 So yeah. Mixed feelings.. I really like this series' design, but I cannot help but to want a more intense/light violet. (I know, I know-- I always say this. It's because I typically want my lenses as 'dramatic' as possible. The lightest and brightest colours receive my eternal love.) I haven't decided if I'll be wearing these often or not. It depends whether I like the design more, or if I dislike the colour more...
*
You can watch the video review
here
on Youtube, or view it below.
-----
COMING SOON. . .
&