So once again,
CandyLens
was nice enough to sponsor me two
more
pairs of lenses to review. (I promise I still buy lenses for myself.) And I doubt I have to mention this, but whether a product is sponsored or not, I'll always give my true opinion.
Anyway, here's my review to the Dollyeye Grey--- next up is a pink pair of Geo lenses~.
-
((Don't forget to use my 5% off coupon code if you shop there: mizvaleer ))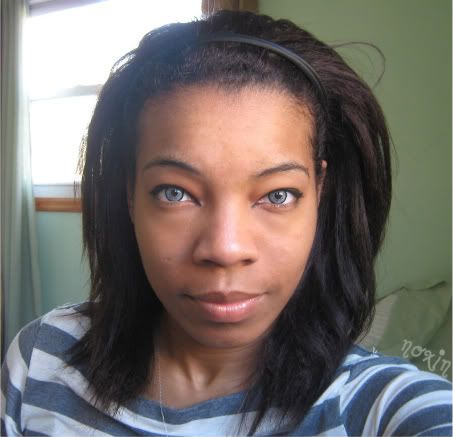 Enlargement: 7/10 At only 14.2 mm, these provided enlargement, but nothing significant. :/

Colour/Design: 9/10 So... these are light and bright. <33 They're the lightest and most intense grey lenses I have ever worn. o.o The colour, as with all the others in the Dollyeye series, is printed fairly close to the pupil. (Thus, a little ring of light grey is visible in the corber of my vision, occasionally. That's rare, though.) I feel like the design and colour are unnatural, but, like, 2 dozen people just today either complimented my eye colour, or thought they were my actual eyes. Wacky..

(flash)
EOS V-205LB Grey vs. EOS Dollyeye (V-209LB) Grey

Comfort: 10/10 EOS IS SO COMFFYYY FOR MEE~.
(Please continue to excuse the fact that I haven't straightened or styled my hair in a week and a half and check out how light my hair's colour looks during daytime. Huh.)
*
If you just want to watch the video review, it's right
here
, or you can watch it below.