(This is just a quick filler post between lens reviews.)
*le gasp* It would seem that a certain package came in the mail this past week. o: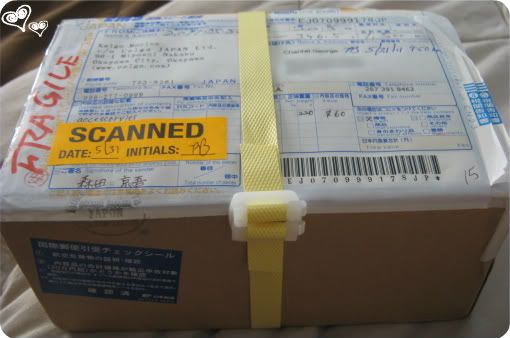 Does anyone know what might be inside?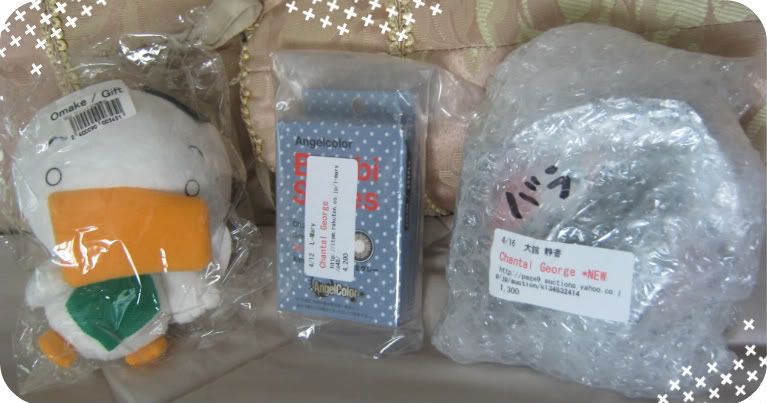 If you guessed that it is my replacement Swimmer Pink Rose headphones and the original/Angel Color Bambi Sesame Grey, then you are absolutely correct! :D
Alright, so I had to wait a month for the Bambi lenses after I actually ordered them as I did a pre-order on Rakuten. (Usually, I would have bought directly for
Rakuten
, but pre-orders are for Japan only, so I had to use a shopping service.) Once the pre-order was over and I requested shipping, it only took 4 days or so for me to get the parcel. <3
Speaking of shopping services, I used
Celga
. I've used them one or two times before, and I find that their fees are lower than some other, more popular services (*cough*
Rinkya
*cough*), and their customer service is pretty good. ♥ Plus, I got this adorable little gift/omake with my order!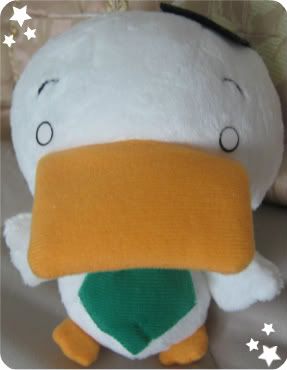 -
I'll be reviewing the original/Angel Color Bambis next week~! (I have the
Miss C Eye
/
Seeshell Cat Eye Grey
review, and the EOS Cotton Grey reviews to post first, though.)