[[Hello everybody! I am, in fact, still alive! :D Real life just happened to get super busy lately: job interviews, university transfers, and my lil sis' graduation is on Friday. So yeah. Busy. I'm back, though! So here's a review for a shop, for once, and not lenses themselves. Haha.]]
-
(Feeling lazy? Watch the video review at the end of this post instead of reading.)
This review is for
LoveShoppingholics
. Full disclosure: yes, they sponsor me. (I've received 4 pairs of lenses from them so far.) That doesn't mean I can't review their packaging, presentation, communication, and even shipping method(s). No, they did not ask me to do a store review: I just really happen to think they have amazing service. <3
-
LoveShoppingholics is based in Malaysia, as are several very prominent circle lens stores you've likely heard of. My parcels have all been sent via standard post. On average, my orders have arrived about 2 weeks after being sent. One arrived in 2 weeks and 3 days, the other in 2 weeks and 2 days. This is generally how long I've waited for lenses from Malaysia, so I was perfectly satisfied. C:
On a related note, it's very important that online shoppers realize something about the ordering process from any website: a shop does not control how quickly the post delivers a package. That is, once a shop sends an item out, no matter what level of post it goes through (express or standard), the time it takes to get to you is out of their hands. (I'm always very confused when reviewers complain about how long a package takes to get to them. o.O The shop has nothing to do with it, unless your address/name's totally wrong on the package..)
-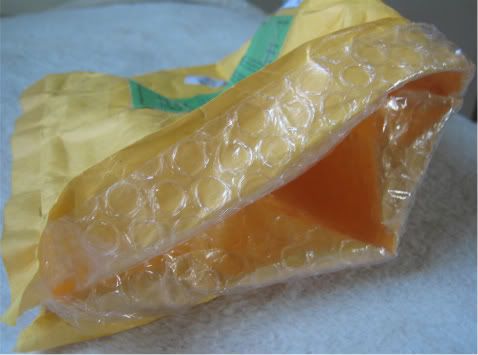 As you can see, this envelope is lined in bubble wrap. <3 And there's even more to come. I think Shoppingholics might have some of the best + safest packing I've ever seen from a lens store. Haha.
Here's what was inside the envelope (I re-wrapped everything after opening them, as I was too dumb to take pics before ripping off the wrapping):
(Such a cute little plastic bag~)
EVERYTHING IS BUBBLE WRAPPED. [: (Save for the bubble cases.) Here are the unwrapped items~!

(Blue Frog & Purple Elephant)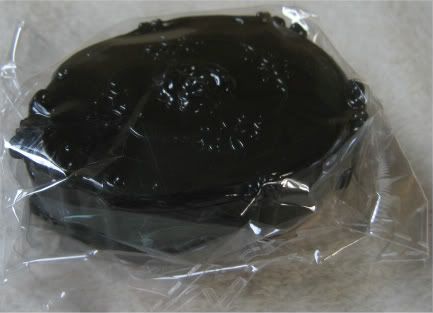 ('Vanity Mirror' design lens travel kit)
(So. Freakin'. Pretty.)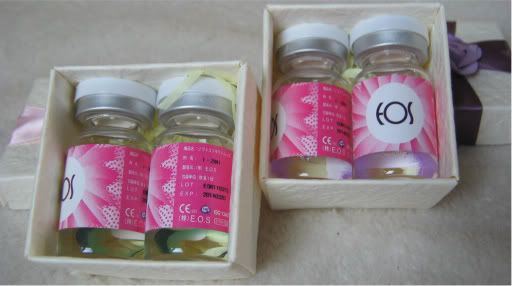 (Tada~! Can you guess which lenses these are?)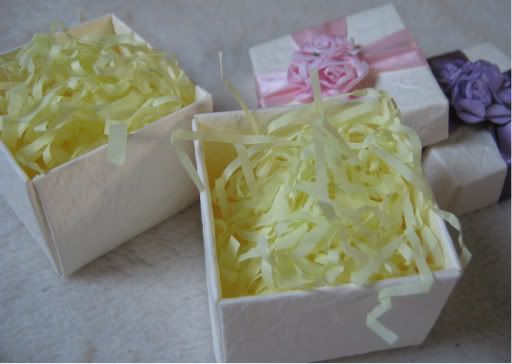 (Did I mention the safe packing? There's more in the boxes.)
(And a lovely thank you card!)
So there you go: you've seen the packaging and heard about the shipping. In general, communications-wise, they answered any messages within 24 hours. 48 hours at the most, and were wonderfully polite.
LoveShoppingholics
is an
awesome
sponsor, with an awesome website. The variety of brands is very wide. The prices aren't the cheapest, but the quality of service is great,
plus
if you spend USD $50 (basically, 2 pairs of lenses), then the
shipping is free
. :3
Read other reviews on this store, if you'd like-- no need to take only my word. I hope you check out the shop, though.
*
You can see the video review here on YouTube, or just watch it below.