I'm alive!! Sort of. (My hiatuses are always 3x longer than I plan...) On that note, it's my birthday today, so I may be being kidnapped by friends and family for a day or two...
ON TO THE REAL NEWS: My dad said he's making me my own website. <3 Hoorah~. (How quickly that will happen, though? Who knows.)
PLUS:
I'M GETTING MY HAIR COLOURED ON SATURDAY
!
:DD I want to make a major change in hair colour, but I don't know what to do. Should I ombre my hair? Should I go lighter? Should I get crazy streaks? How about I mink it (just dye the underside)? ...How terrible would a 'skunk stripe' look?
Ideas??
-- - --
-
31 October
(Green pumps + orange skirt = a terrible 'pumpkin' theme. Haha)
20 November
(I wore this to go apply for jobs. I now realize I looked awful. xD)
28 November


(Not sure how I feel about this one. Even when I add a scarf, as shown below.)
(I think the scarf makes it worse?...)
24 December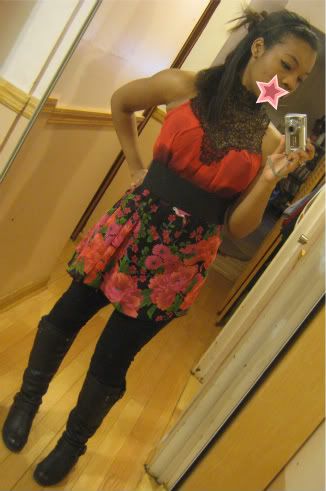 - - -

And a Work in Progress...
(I don't know which shoes/tights to wear... Ugh. :/ )

*
Next time:
A belated lens review, then after
that, my new hair~.
I'm off to catch up on everybody else's blogs. Ciao!