Okay-- I think I've got it down: I'll make a post every day or every other day, but I'll never have more than one circle lens review in a row. That way, you all won't get too tired of looking at my face. Haha.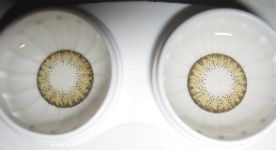 Anyway, today I'll be reviewing one of my few brown lenses: my EOS M-207 Brown lenses, which I bought in
De Moi, Pour Vous
' last EOS pre-order along with two other lenses. Enjoyy~
*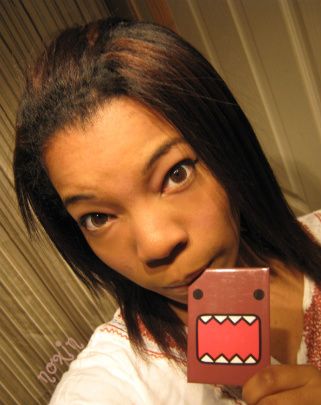 Enlargement: 9/10 - I'm inclined to say that this is as big as I can wear lenses without them making me look like an alien (they're 14.2 mm), but have been assured by others that none of my 14.5 mm lenses do either. These lenses give quite a bit of enlargement without overwhelming eyes.

Colour/Design:
9/10 I got these lenses after seeing Ginger's pair of mystery brown lenses that shone gold under flash. These contacts look similar design-wise, so I am sated. cool They're also very natural looking, but give my eyes a pop all the same. (I rather wish they came in toric...) Oh- and they give me a halo effect. A proper one! Awesome.


(flash)

(bathroom light)
Comfort:
10/10 As I always say, EOS is the comfiest brand I own right ahead of G&G.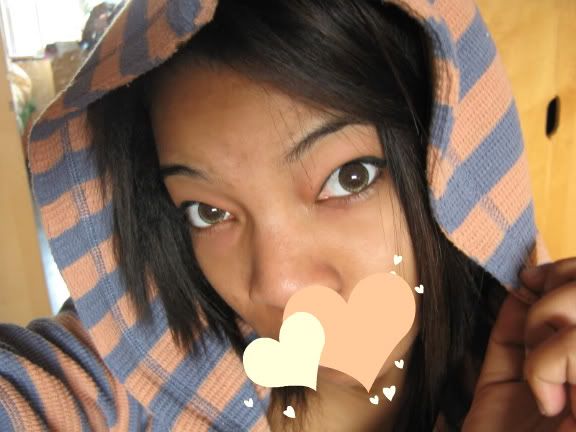 Overall: These are my favourite brown circle lenses that I've ever had. They're waayyy more natural than my Geo Angels ever were, and definitely more natural than my Dollyeye Browns (which are more gold than anything). At their size,14.2 mm, they're also very believable. They almost seem to have a green or gold tint to them, too, which I like. These EOS lenses, I kept. The Flower Green I got in the same order, I gave to a friend after I did the review. Still, two out of three lenses chosen on a whim is a pretty good outcome in my book. ;]
Unfortunately, EOS recently cut production of all their M series lenses. These are no longer being made. So if you want a pair, you'll have to find it in stock somewhere, I'm afraid.
*
Aannnd you can find the video review
here
or just below. (It was my first video review, too~.)