This is my review for 2nd pair of violet G&G lenses: the GBT Violets. (Also known as BT or BT 2color Violet). These are from SecretEyes Shoppe. More old pics just for youu~. Can't wait til I hit recent reviews...
*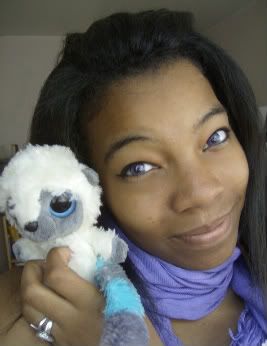 Enlargement: 8.5/10 Since the circle isn't a darker colour, ie. black, these lenses don't seem as enlarging as other lenses of the same size. Still, as evidenced by the picture below, they do provide a nice bit of enlargement. C:
Colour/Design: 8/10 I like the design, but I was hoping it'd be more or a vibrant, piercing violet, like my BT02 Vi's, but these lenses are more of a cloudy or even pastel purple. (Which is nice, but not quite what I was looking for.) Still, like I said- a very cool design that a few coworkers weren't sure was a contact lens or not.


Comfort: 9/10 Like my other two pairs of G&G lenses, these are absolutely dreamy. <33 I could wear these for hours without any discomfort. C: In fact, I did-- I wore them for 8 hours earlier at my job.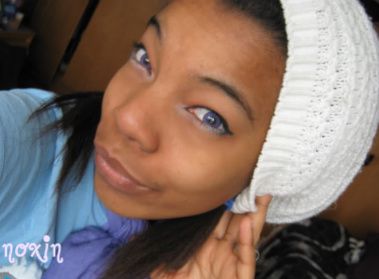 Overall: I'm completely happy that I went ahead and got these lenses, despite there only being two or three other reference pics of them out there. They're a very pretty violet, exceedingly comfortable, and they still manage to make my eyes look bigger.
*
You can avoid the reading bit and just watch the more recent video review
here
(or below), though.