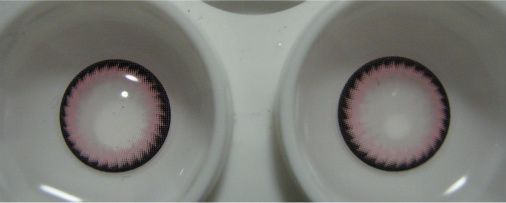 *I did this review 2 or 3 months ago- sorry for posting it so late!...and
for not wearing makeup again. >.> *
You may have noticed that I am very much in love with pink circle lenses. :D (Along with several other unnatural colours...) I was especially excited to get these, as not many new lenses are made in smaller diameters. :/ (I had the Max Pure Pink, but I will always choose 14.0 and 14.2 mm lenses over the larger lenses. <3)
-
Anyway
, I pre-ordered these from Shara at
Circle Lens Addiction
. Here's to the awesomely adorable Pure Pink~.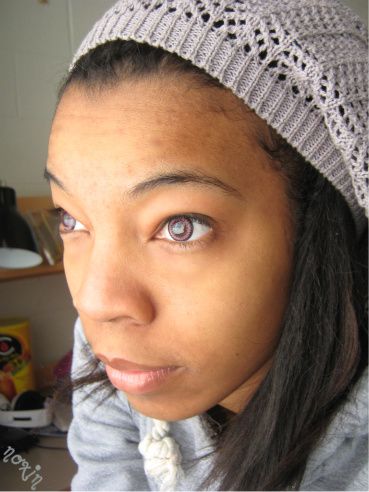 Enlargement: 6.5/10 These are supposedly 14 mm, according to an email EOS sent out saying that the Pure
series is actually 14 mm and not the 14.2 mm listed on their site. In any case, they do an okay job for their
size, whatever it may be.

Colour/Design: 9.5/10 I had no idea what to expect from these (except for a really cool design), as for the
longest time, there were no pics of these lenses being worn. I'd been hoping the pink would be as vibrant as the
Adult Pink, and not muted like the Max Pure version. It turned out my hopes were not in vain: these are as
gorgeously bright and opaque as my Adult Pinks! But much more dolly with their dark, sharp-looking black circle.


(flash)
- EOS Adult Pink vs. EOS Pure Pink -
Comfort: 10/10 EOS is always comfy, but these felt almost refreshing when I put them in. o: <3

Webcam! :3
Quite simply, these lenses are freakin' adorable and are by far the 'cutest' lenses I've ever owned, what with
being babydoll pink and all. Actually, these are somewhat reminiscent of the big G-208/Candy series, actually, but
with an 'edgier' design. (Pun intended. Haha.) I think I'll always think of them as miniature Candy Pinks. ♥
*
The video review can be seen here on Youtube
, or just watch it below

.