So this is the second pair of lenses
CandyLens
was nice enough to sponsor me for reviewing purposes. (The other pair was the
Dollyeye Grey
.) As always, whether a product is sponsored or not, I'll be giving my honest opinion.
Here's a review for the Geo Nudy Pink!!.
-
((Don't forget to use my 5% off coupon code if you shop there: mizvaleer ))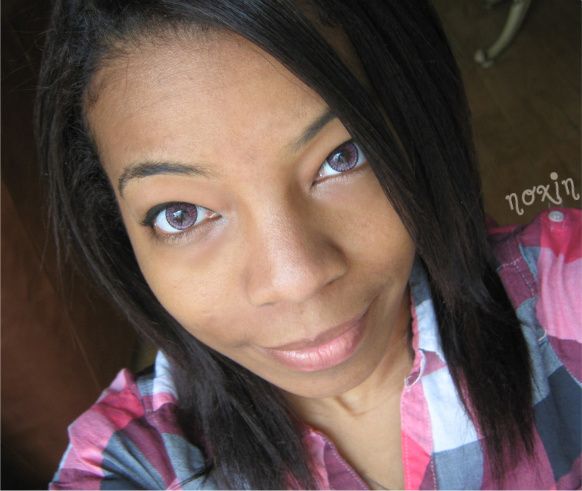 Enlargement: 8/10 Although the Nudy series is just 14 mm, its enlargement effect is impressive~.
Colour/Design:
7.5/10 So... I'm totally in agreement with Brianna's
review
on these in terms of colour. That is, they are a more violet-pink. And rather subtle, as the pink is not very opaque. (And yet, I'm fond of the colour on other people: it's very pretty, after all.)
(flash)
- Geo Nudy Brown vs. Geo Nudy Pink -
Comfort: 7/10 Comfort is about average.
Alright, so I had high hopes for these lenses, having been exposed to some truly amazing, bright, pink lenses (EOS Adult and Pure Pink, for example). Maybe I expected too much? Haha. Either way, they are cute enough, but if you know me well, then you know that I prefer light, opaque colours. These lenses are more subtly pigmented. I somewhat like them, yes, but 'subtle' is not so much my style...
*
You can watch the video review
here
on YouTube, or view it below.
-
P.S. The next post won't be a circle lens review. :D Surprise~~!