Bonjour, mes amis! :) Aujourd'hui, je v- alright, alright. I'll continue en anglais. I just thought I'd sneak in a bit of practice with French grammar. Clearly, I am not very sneaky. Now, ON TO THE REVIEW~~~!
*
These lenses were kindly sponsored by
LoveShoppingholics
. (And ohhh my gosh: they have amazing customer service. <3) These Neo Sunflower (Edge) Violet came along with
my Neo Dali Extra Blue
, so I'm living in Neo lens heaven at this point. Haha.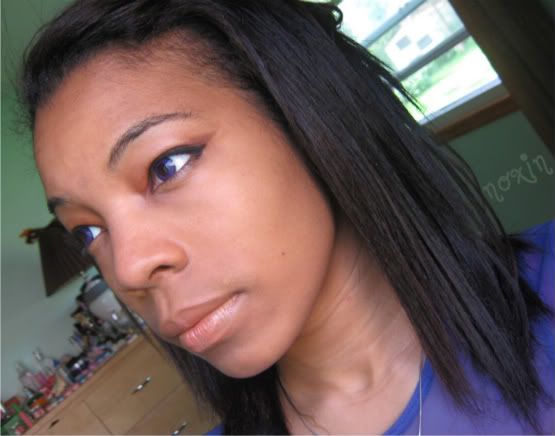 (Don't laugh at me too hard, please. I'm 'experimenting' with makeup~)
Enlargement: 7/10 At 14.2 mm, this lens doesn't offer much enlargement. (Which I prefer in a lens. <3)

Colour/Design: 6.5/10 Okay, so colour-wise, these are definitely a blue-violet. And usually, I'm not too fond of those, but this particular shade is somehow appealing. (In fact, for some odd reason, I prefer this hue darker.) Still, that doesn't mean I like dark colours. (Even ones that show up as vibrant and pretty during daylight, like this.)

(flash)

(direct sunlight)
- Neo Dali Extra Blue vs. Neo Sunflower (Edge) Violet -
Comfort: 20/10 Neo is, like, twice as comfy for EOS to me-- which is pretty damned comfy, itself. Haha
Overall, this is a lens I can say I genuinely like in design and colour. (Hence my being excited to try the Sunflower Blue, next.) The only issue is that I am rather picky when it comes to lens colour. Especially when it comes to violet, which is one of my favourite colours. I really do feel awful that I can't bring myself to love the Sunflower Violets. :/ Meh.... c'est la vie, I suppose...
*
You can watch the video review
here
on Youtube, or view it below.