(Feeling lazy? Watch the video review at the end of this post instead of reading.)
This is a review of Kiwiberry1's Collection. Full disclosure: yes they sponsor me, but that does not mean I can't review their packaging, presentation, communication, and even shipping method(s).
No, they did not ask me to do a store review: I just think it would be nice to give some insight into their service level. Hopefully, this is helpful/informative.
Shipping Time
Kiwiberry1's Collection is based in Canada (Vancouver specifically) and South Korea now. I can only talk about shipping time from before they relocated, though. (They are shipping from both Canada and SK, though.) My parcels are sent via standard post and typically take about a week and a half to arrive. I have had parcels take 1 week to arrive, and I have had them take 2 weeks to arrive. (That one time the Canadian postal system shut down, it took nearly a month. Haha.)
[[ And as always, I have to say: it's very important that online shoppers realize something about the ordering process from any website: a shop does not control how quickly the post delivers a package. That is, once a shop sends an item out, no matter what level of post it goes through (express or standard), the time it takes to get to you is out of their hands. ]]
The Box/Package
So my 'order' from Kiwiberry came in a bubble-wrap-lined envelope. Inside of that is another bit of bubble-wrap: a 'bag' around the lens vials. And around that bag is a second bubble wrap bag. So that's three layers of bubble-wrap. <33 Unf.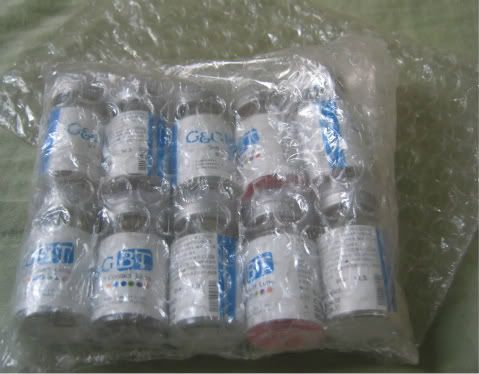 (These are 2 of the layers of bubble-wrap over the vials)
If you want to see the bubble-wrap lining of the envelope, check out the video.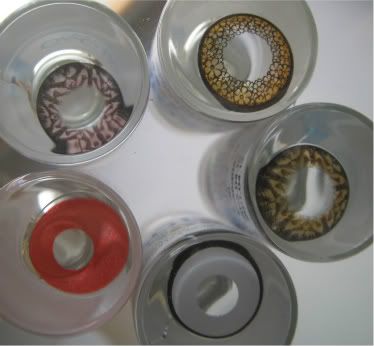 -
And there you have it: shipping info and packaging info. As far as communication goes, Kiwiberry has always been great as long as I've been in contact with them: they typically reply within 48 hours. Even waayyy before they ever sponsored me. (That's right: I have bought lenses from this shop--- often.) All you have to keep in mind is that like many web-based businesses, they are closed on the weekends. Therefore, there is a 2-day delay if you contact them during the weekend. :]
Overall, having 'been with' Kiwiberry from the start, I can say that their customer service and overall business model is outstanding, as is their huge lens selection. These folks love their customers and know their stuff regarding lenses. (Not to mention the many discount codes, coupons, and sales available at any given time.)
I'm sorry if it sounds like I'm utterly in love with this shop. (I mean,. I totally am, but I hope it doesn't completely take away from this review. Haha.)
Now go! Go over to Kiwiberry1's Collection and shop around~!
-
*
Video Review
You can see the video review
here
on YouTube, or just watch it below.